What is bip?
BIP is a next-generation cryptocurrency, which uses the greatest developments of recent years—instant transfers on any devices with small transaction fees and no technical struggles.
Use crypto to pay for everyday needs
Our wallet lets you issue and use branded virtual plastic cards via Apple Pay and Android Pay. Convert bips and other coins in a matter of seconds into USD or EUR. Subject to availabiity depending on the country of residence.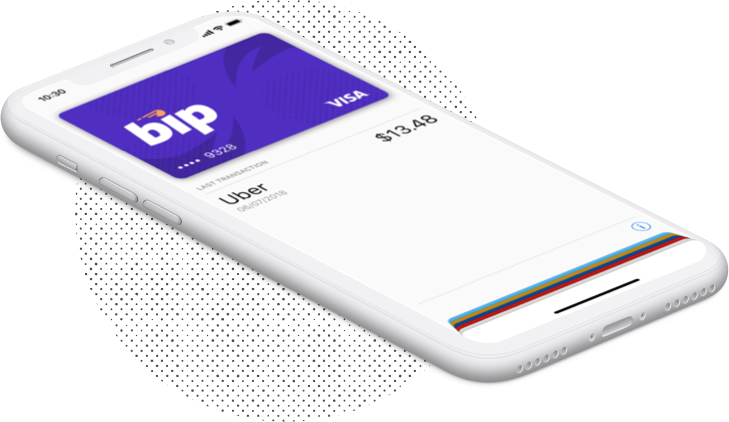 Apply for card
What makes it so special?
Wallet as it should be
Anyone would understand how to use it. We keep all complicated stuff out of your sight so that it doesn't bother you.
It's enough to know a username
BIP uses a regular system of names that are easy to remember and write down.
Instant transfers in a matter of seconds
Once you have pressed the Send button, the amount will be deposited to a receiver's account in a matter of seconds.
Total security
Security is provided by a blockchain. You have complete control over your funds.
All you need is a browser
There is no access system more universal than our bip.to. You receive the full functionality on all of your devices!